Recently i had to migrate office mail from an on-premise Exchange (2010) server to Office 365. After the "switch over" (and changing DNS settings for mail and auto-discover to the Microsoft servers) i noticed that Outlook (2007) on the on-site PC's which are member of the local domain, still auto-discovered to the on-premise exchange server. After some digging around i found out that outlook retrieves this information from Active Directory and you can change this via Active Directory Sites and Services.
Once opened, navigate to Services -> Microsoft Exchange -> -> Administrative Groups -> -> Servers -> -> Protocols -> Autodiscover.
Right click on your server and choose properties.
Go to the Tab Attribute Editor
Look for the setting serviceBindingInformation and change it to your needs.
OK to apply
After this change, Outlook auto-discovered to the correct server.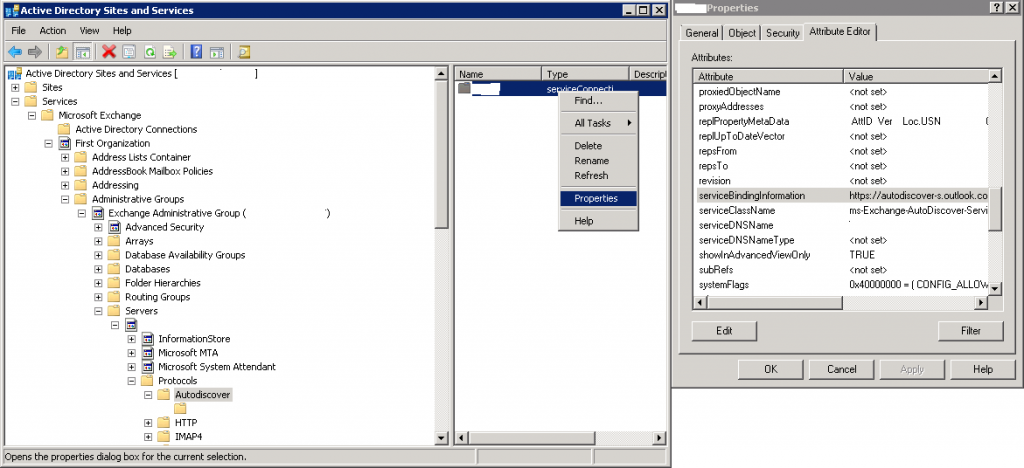 Note: If you don't see Services, click View -> Show Services Node